Google Virtual Tours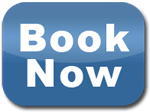 360º tour of your business across Google
Google Maps Business View invites customers inside with a virtual tour of your business on Google Search, Google Maps and Google+.
Explore Google Business  Maps Interior View… 
Just Results Marketing has partnered with area Google Trusted Business Photographer to help your business show up online! Ever used Google Street view? Well imagine viewers being able to "walk into your business" the same way! Business photos give viewers a "virtual tour" inside your business, creating a business virtual tour.  From within Google Maps, users can virtually walk down the street and up to the front doors of a local business, using Street View technology. Because of the amazing Business View technology we can push the limits of Google Maps and walk through those doors, right into the business! Once inside the user may then walk around the business using a walkable interior route . The result is a more confident and educated consumer, which has been shown in many cases, to substantially increase foot traffic to those businesses.
Invite customers inside to experience your business! Now booking Google View Business Tours in Madison, Sun Prairie, Janesville, Stoughton, Monona, Middleton and other Dane County locations. Click to book your consultation now!
This is how customers are looking for YOUR business. Are they finding you?

Check out a local tour of Hair Excellence Salon & Spa: